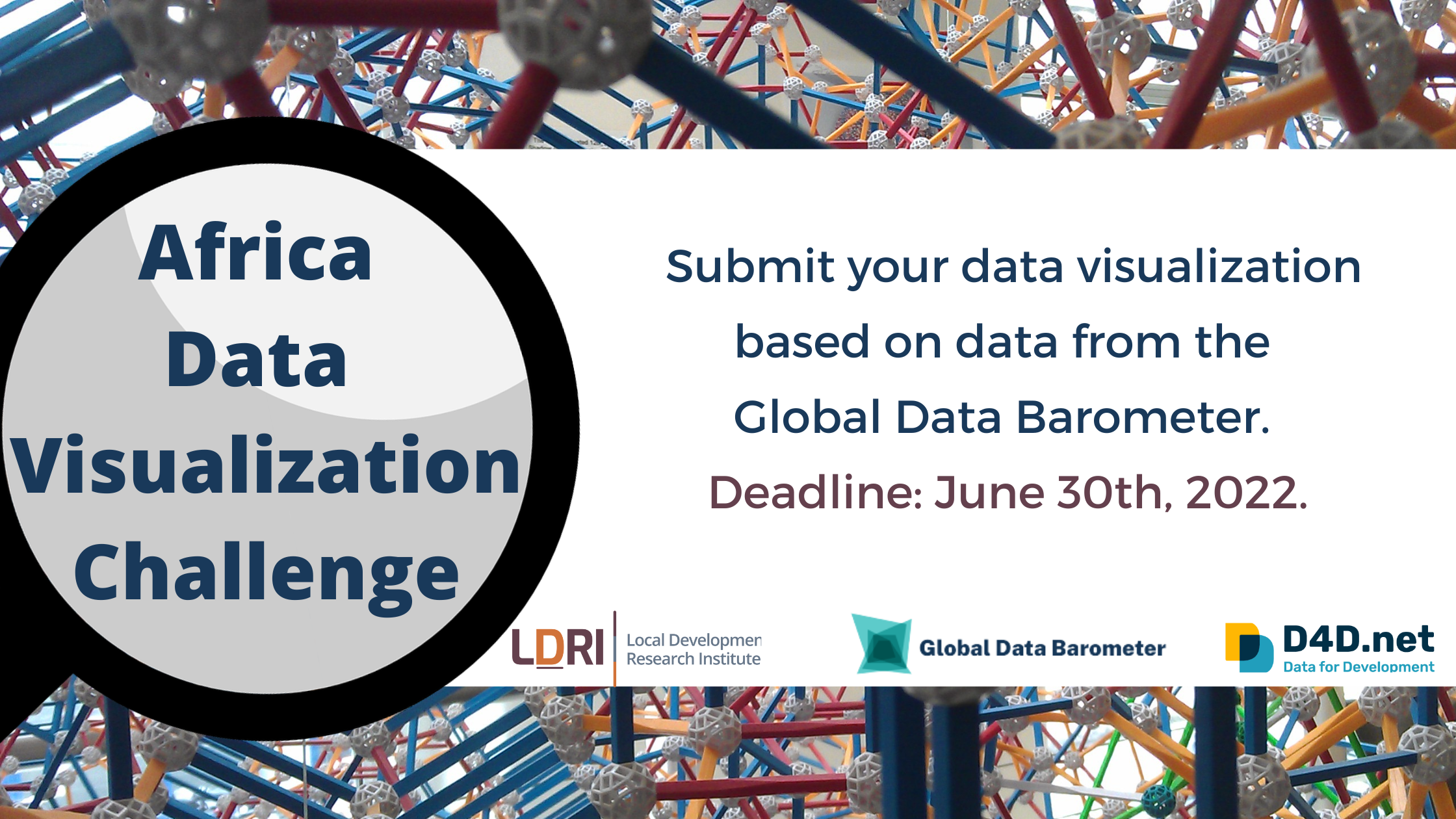 Better Data For Better Outcomes:  African Data Visualization Challenge
Overview
The Local Development Research Institute (LDRI) is part of a global community, supporting increased availability, sharing, and use of data for development. Through our Africa Open Data Network (AODN) Program, we have been collaborating with the Global Data Barometer (GDB) to provide a critical new benchmark on country-level data governance, data capability, data availability, and data use for the public good. The GDB will fill critical knowledge gaps on how data policy and practice are unfolding in different sectors, regions, and countries around the world. 
As the Africa hub for the Global Data Barometer, we will be running an Africa Data Visualisation challenge starting from May 20th, 2022 to June 30th, 2022. The challenge aims to showcase innovative visualizations based on the GDB Data on its own or in combination with other datasets and data sources to produce compelling data stories or visualizations.
How it works
If you are passionate about data and development, you would like to practice or you would like to showcase your skills and creativity, then this is an ideal opportunity for you to make a difference and put your skills to the test alongside other data practitioners.
Requirements
Participants must be from Africa

The visualization must be viewable online

Enter by submitting your best visualization by June 30th, 2022

here

LDRI's panel of judges shall shortlist visualizations and invite the candidates to present them during our live event.

After the event, the data community shall be invited to vote for their top three finalists who will be awarded prizes and their visualizations shared widely online. 
Shortlisting criteria
Creativity: Does the visualization show insights in an interesting way?
Beauty/Design: Is the visualization well-presented, relevant, and effective?
Analytical Depth: Was the data used effectively to explore the question/issue or topic?
Overall: Rate the visualization overall.