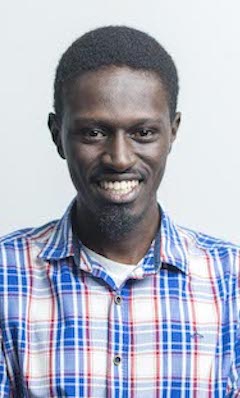 Dickson Minjire is a Research Fellow at Local Development Research Institute. He has B.A in International Relations and Development Studies from United States International University (USIU) Nairobi and MSc in Development Studies from Lund University, Sweden.
His previous academic research has focused on Participatory Development and importance of actively and meaningfully engaging citizens in the decision making process on matters that directly affect them. Specifically, he focused on the process, strengths and challenges faced by county governments in rolling out citizen participation.
Dickson has previously focused on importance of data to improve access of farm inputs information by smallholder farmers with MazaoPlus+ project that piloted in Murang'a County between 2017 and 2018.
He was part of the team that coordinated researchers across 15 countries in Africa, doing research work on the State of Open Data in the countries. This research was towards publishing the Second Edition of the Africa Data Revolution Report (ADRR) 2018.
He is partly working as a research fellow under the African Open Data Network (AODN) African Fellowship pProgramme. As part of the Programme, he is working closely with the Ministry of Agriculture, Livestock, Fisheries and Cooperatives to build an Open Data platform for Agriculture and Nutrition Data.