Project Coordinator – VBA Project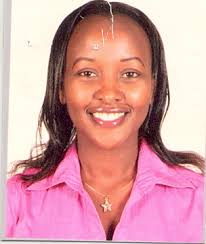 Dr Isabel Waiyaki is the Project Co-ordinator for the Extension Support Program. Dr. Isabel has had a wealth of experience in working with the County Governments having been the immediate former County Executive Committee Member in charge of Trade, Tourism, Cooperatives and Enterprise Development in Kiambu County. At the County, Isabel provided policy directions in attracting investments in the county and also in guiding the vibrant cooperative sector in Kiambu County. Isabel holds a PhD graduate in Economics from the University of Nairobi and a Master's in Economics from the same University. In addition, Isabel holds a Master of Arts in Leadership and Governance.
Prior to joining Kiambu County, Isabel was a lecturer and a consultant in many fields relating to economic development. She also has had experience in various sectors including County Government Policy making and strategic directing, Devolution aspects, Economics Research and Policy, Banking and Financial Services, Trade and Development, Health and Hospitality and Community Development. She is competent in policy making and research skills, relationship management, financial analysis, project appraisal, proposal development, report writing, customer service, sales, computer applications, data entry and analysis using SPSS, STATA, Eviews and Excel. Besides, Dr. Waiyaki possesses good leadership skills, excellent interpersonal skills and can work without or with minimum supervision when working independently or in teams.