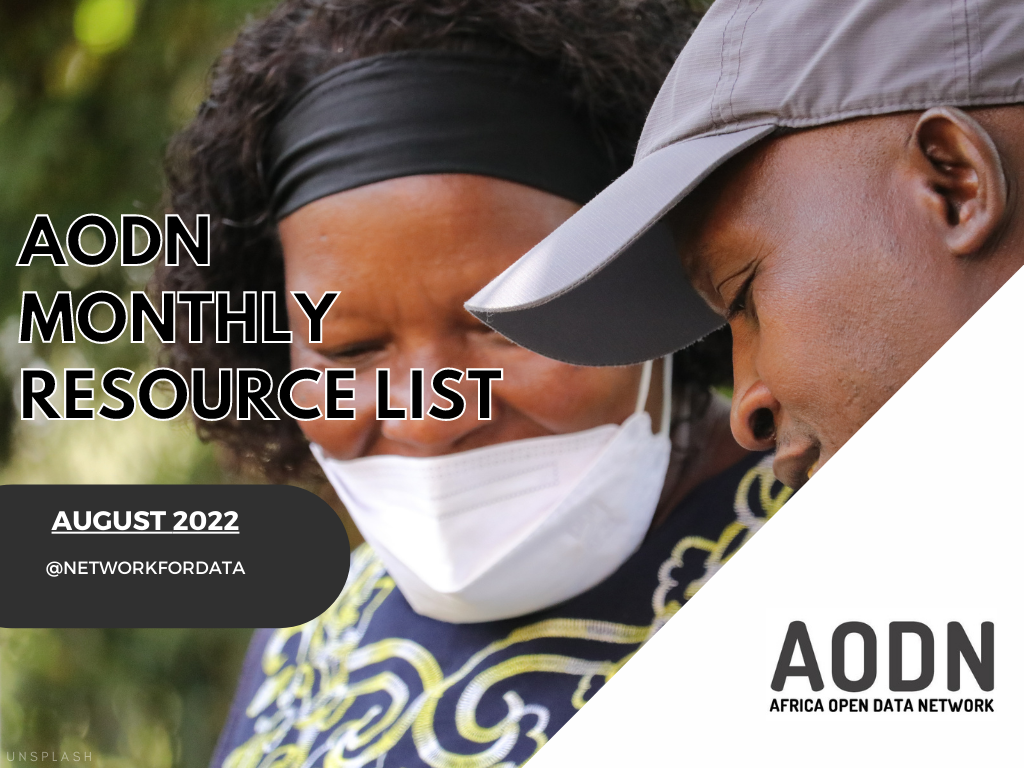 The monthly resource list for August 2022 puts together content including a reading list, avenues for capacity building, and events from different stakeholders across the globe on the use of open data for better service delivery in sectors such as Governance, Gender, Agriculture, Education, and Health. 
This is the final report in Pollicy's three-part series on African Women in AI. Launched in 2021, this project frames the analysis of the state of artificial intelligence (AI) in Africa through a gender lens by exploring the impact of AI on women. This third and final paper focuses on the lived experiences of African women working to shape various fields of AI, including academia, energy, climate change, and education. Read more.
This is Part 2 of a six-part blog series inspired by discussions with partners working in the EdTech space who recognize they do not have the information they need to make informed decisions and recommendations. So, we put together a series summarising what we have learned so far in each of our focus areas: Data for Decisions, Digital Personalised Learning (DPL), Girls' Education & Technology, Participation & Messaging, and Teacher Continuous Professional Development. We provide some key lessons, an outline of our ongoing work, and some additional resources (written by us and by our partners) for readers who want to delve deeper. This blog focuses on Data for Decisions. Read More
Inclusion in data is essential for citizens to exercise their rights and hold public authorities accountable for policies and programs. Historically, "Indigenous communities around the world have experienced the adverse consequences of being excluded from data, of having no say in how they will be measured, and of having their lived experience ignored," according to Gwen Phillips, an Indigenous data advocate and member of the Ktunaxa Nation. In Canada, this resulted in health policies that did not effectively serve First Nations people, focusing on the negative rather than recognizing the strengths of Indigenous communities. Read more
Who uses data portals and official statistics? Many people, inside and outside of government. At a recent webinar sponsored by PARIS21 and Open Data Watch, journalists and fact-checkers from Africa, Latin America, and the United Kingdom described how they use official statistics to inform their readers and correct misinformation. Kate Wilkerson of FullFact said fact-checkers and journalists are both "very needy and very demanding users" of data. And because they are "the first responders in an information crisis" and "an early warning system about misinformation," they need ready access to reliable data. But like most people, they are not statisticians, so they need data that are easy to find and carefully documented. They, in turn, play a vital role in taking complex data and explaining them to their readers. Read More.
The Leave No One Behind commitment puts the most marginalized and vulnerable people at the center of efforts to reduce poverty and inequality around the world. This requires the identification and targeting of the furthest behind as well as empowering individuals and groups to challenge the structural drivers of exclusion that they face, including in the process of generating data and evidence. Read More
The concept of Indigenous Data Sovereignty is a relatively recent one, with the first major publication on the topic only appearing in 2016.[2] Indigenous Data Sovereignty is defined as the right of Indigenous Peoples to own, control, access and possess data that derive from them, and which pertain to Nation membership, knowledge systems, customs, or territories. Indigenous Data Sovereignty is supported by Indigenous Peoples' inherent rights to self-determination and governance over Indigenous Peoples, territories, and resources as affirmed in the United Nations Declaration on the Rights of Indigenous Peoples (UNDRIP), as well as in domestic treaties. Indigenous Data Sovereignty recognizes that data is a strategic resource and provides a framework for the ethical use of data to advance collective Indigenous well-being and self-determination. Download here.
Evidence 2022 19th September 2022
Solutions in Scarcity: Country Voices on Gender Data Financing 15th September 2022.
Data Governance In The Digital Economy
Handbook For AI Policy Maker Capacity Building