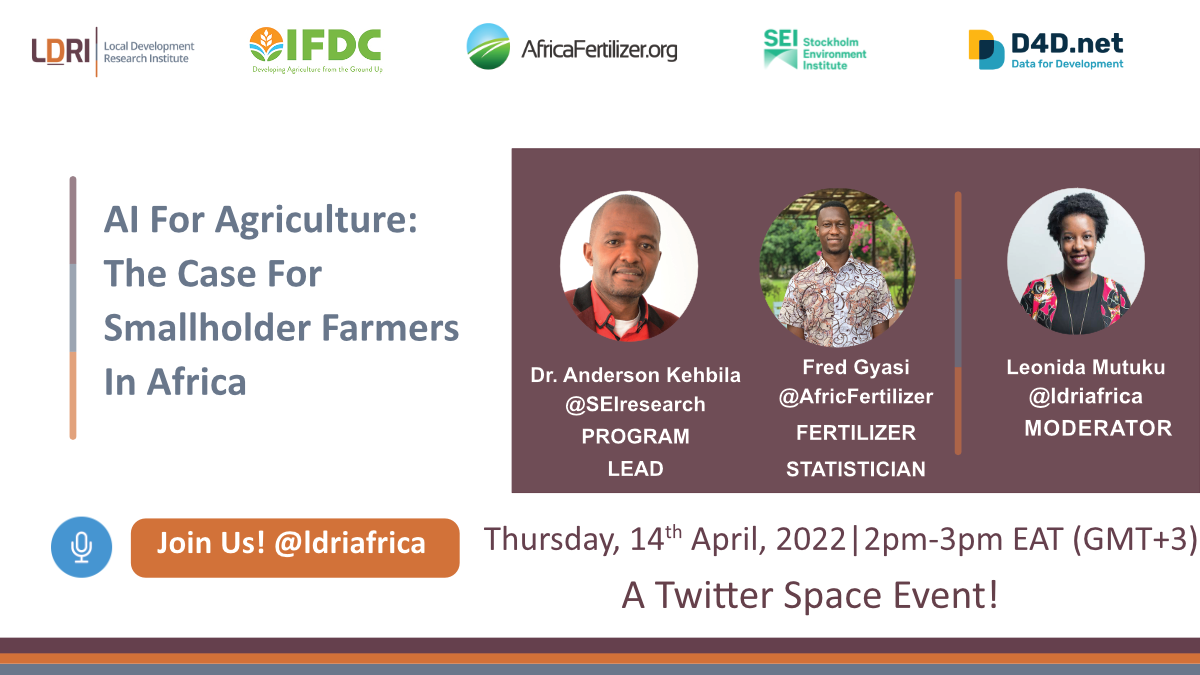 Background information on this session:
With advancements in technology, governments and other stakeholders are increasingly turning towards AI to support decision-making in the Agriculture and nutrition sector. Technological solutions based on AI have the capacity to allow farmers to increase yield with less input, improve output quality, and allow for faster go-to-market strategies. Also, this technology can minimize the use of fertilizers, and pesticides, which would improve the health of humans and the environment. AI can especially be used in various agricultural facets like crop yield, irrigation, soil content sensing, crop monitoring, weeding, and crop establishment.
In the recent past, however, nationally focussed AI solutions have been targeted at policymakers and haven't leveraged these advancements in delivering artificial intelligence-driven solutions that provide signals and insights to smallholder farmers at the local level. For example; how they could use AI to help them mitigate against crop failure, inform climate-smart agricultural practices, and irrigation, and support the adoption of alternative resilient varieties or commodities. In our discussion during this Twitter Space, we would like to explore the extent to which AI in agriculture can complement, replace or improve upon these and other strategies that focus on sustainable increases in agricultural productivity.
Speakers:
Fred Gyasi
Fred is a Fertilizer Statistics Specialist at AfricaFertilizer.org, an initiative of the International Fertilizer Development Center (IFDC). Based in Ghana, He works on national fertilizer data and statistics (trade, prices, apparent consumption, etc) in different countries across SSA to provide information available to help governments, businesses, and the general public to make important decisions.
Dr. Anderson Kehbila
Dr. Anderson Kehbila is the Program Leader for Natural Resources and Ecosystems at the Stockholm Environment Institute, Africa Centre. Anderson has 17 years of project management experience in providing and overseeing the delivery of climate change research, modeling, analysis, monitoring, training, and decision-support services for the management of climate change mitigation and adaptation risks across various infrastructure and natural resource sectors. He has written 60 peer-reviewed journal articles, book chapters, professional reports, posters, and discussion papers in these thematic areas. His research interests lie in the nexus between artificial intelligence, citizen science, and sustainable development.
Leonida Mutuku
Leonida is the Research & AI Lead at LDRI. She is experienced in data science, designing and leading research projects, and implementing financial technologies.
Join the event: here.