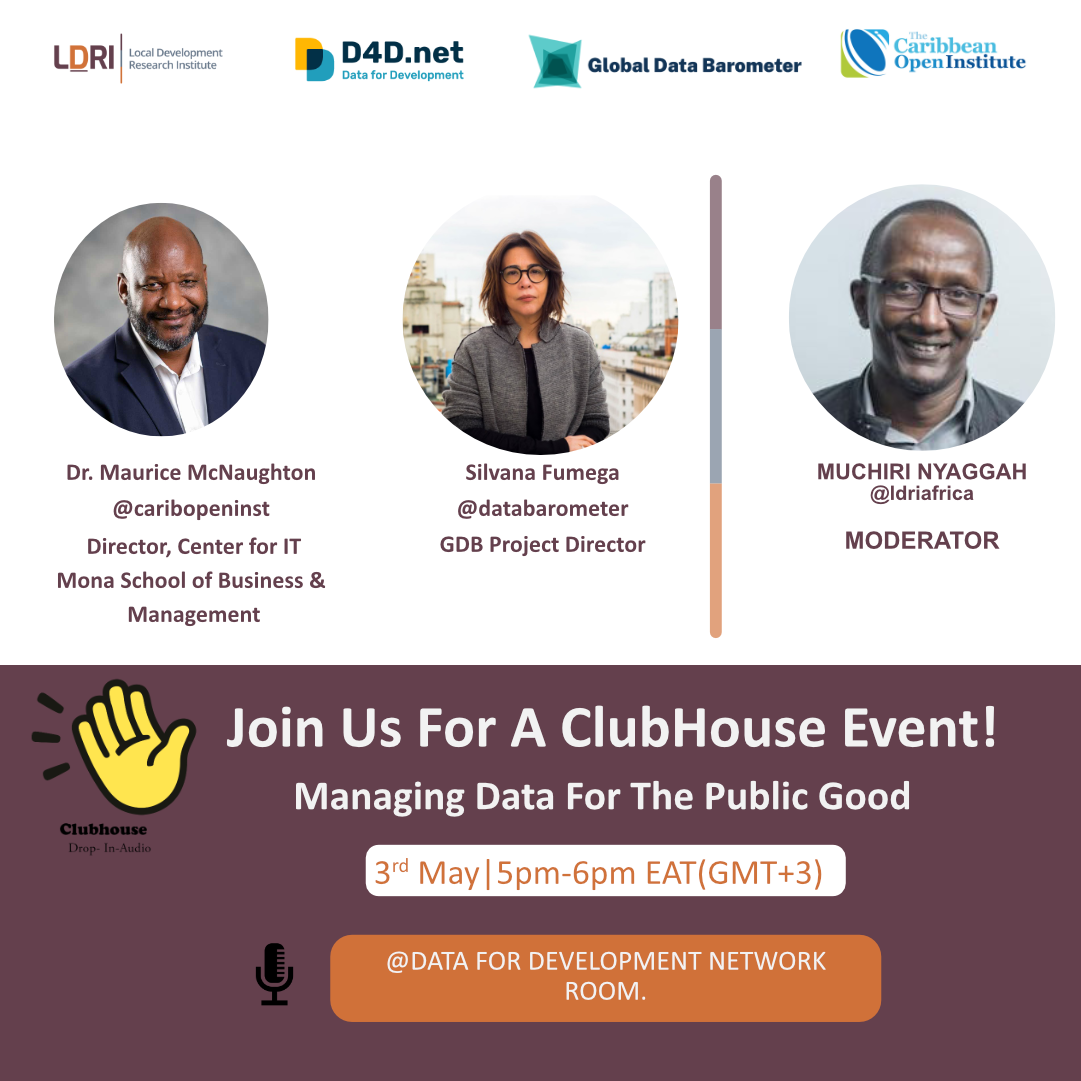 Background Information About This Event:
Datafication has impacted many people's lives and the world in unimaginable ways. We understand that leveraging data for the public benefit necessitates solid governance, data regulations, and proper data re-use across sectors and regions. In recent years, there appears to be low support for countries in navigating governance issues and establishing procedures and protocols that assure safe and responsible data access, management, and usage.
Governments, as the primary source of public data, need to make better data strategy decisions and be more proactive in building data-driven policies and programs that will have a better impact on people in the future. Promoting collaborative efforts between the private and public sectors is important in filling the capacity to public sectors to create an environment that allows for continuous use and reuse of public data.
Speakers:
Silvana Fumega
Silvana is the GDB Project Director as well as the Research and Policy Director of ILDA. She holds a Ph.D. from the University of Tasmania, Australia. She also holds a Master's degree in Public Policy from Victoria University of Wellington, New Zealand, and a degree in Political Science from the University of Buenos Aires (Argentina). She has served as a consultant for several international organizations, governments, and civil society groups. In the past few years, she has focused her work on the intersection of data and inclusion.
Dr. Maurice McNaughton
Dr. McNaughton is a founding Director of the Caribbean Open Institute, a regional coalition of Caribbean
organizations that engage and work with regional governments, researchers, journalists, technologists,
NGOs, and academics, to raise awareness, strengthen capacity, and foster collaborations towards the
adoption of open development approaches.
Muchiri Nyaggah
Muchiri serves as the Executive Director at the Local Development Research Institute. Their work explores the implementation of international initiatives, their impact on local development, and how empowering policy actors and citizens with the right data can result in better development outcomes for all.
Participate in the event by joining us on clubhouse today: here.